gittmann + klein +[ ]
Inspire people, meet targets.
We are a Change Management Company, that always puts people first. Together, we improve your sales, the effectiveness of your management and the company as a whole … our reward is your success!
Working together with our clients in the past 18 years, we achieved a lot.
2,673 on site team work days; partnerships lasting 8 years and more; performance were rated by our clients above the norm, something we take pride in.
Meet Marco Gittmann and Stephan Klein. Business Partners for over 24 years.
In leading management positions, we have successfully managed large Sales & Operative Teams, Strategic Accounts as well as Million Dollar budgets. All this underlines our profound in-depth experience.
It is authenticity and honest feedback which helps our clients understand themselves better. It allows them to improve in the best way possible. We are convinced that to be successful each individual needs its space so they can unfold their strengths. Empathy and trust release unknown potential and it motivates.
Born from enthusiasm to obtain a fascinating goal, people are more willing to make room for the new leaving the path and ways from the past behind them.
If success is the result, the conscious implementation of new methods translates to unconscious competence resulting to new behaviors. The TripleE-Methods' goal is to help each individual become more successful at what they do without them needing to invest more energy or time than they already do.
The TripleE-Method follows a system which is based on the knowledge that people are motivated and ready to give their all when they have a clear vision, are hooked to an idea or solution and recognize the added value for themselves. It is that moment when they are ready and open to engage fully.
Shared risk - shared award
Your success is our benchmark.
Trust us
You choose our methods, practice and implementation skills.
Play fair
Only as partners can we share success. Success is fun. We want to have fun.
Pay us
We invest in your success, you invest in our future
Social engagement
On a few days in the year, we aren't available for you. We give 5% of our time and margin to social projects.
Tailored to your individual needs. Your challenges define what you need.
The situation:
You are facing a tricky sale, a call with a prospective buyer or you quickly just need some inspiration, some ideas. Call us first and make an appointment for a TripleE-Coaching.
We:
listen
analyze together
recommend options how you master the challenge successfully!
340€
The situation:
You want to better unterstand the setup of your sales team, your staff … perhaps compared to others, to your competition. Invite us to conduct a TripleE-Assessment.
We:
visit you
evaluate together
reflect your strength, weakness, opportunities, threats and shape a path for you to evolve!
3,400€
The Situation:
You want to leverage your potential. You want to empower your staff, want them to pioneer in a modern, digital sales environment, make them become a force to be reckoned with … then start a TripleE-Programm with us.
We:
develop
walk side by side
achieve your objectives together!
16,400€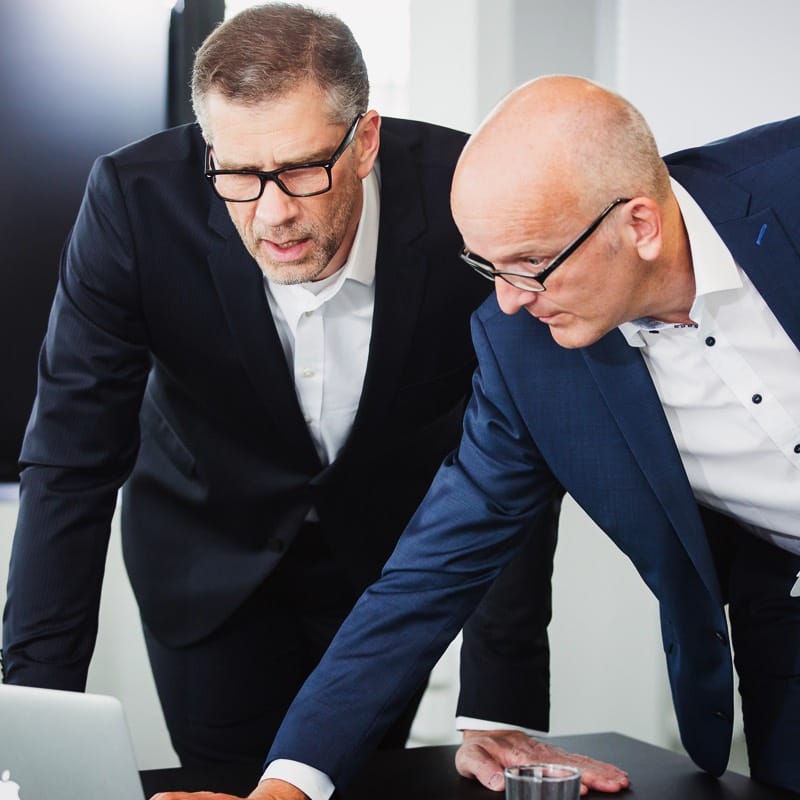 Come meet us!
We offer a series of valuable events throughout the year! Follow us on Twitter and XING to be reminded soon!
Stephan M. Klein
smk@gittmannklein.com
T + 49 69 681 99 318
M + 49 172 45 28 663
Rubensstrasse 33
D-60595 Frankfurt
Stephan M. Klein
smk@gittmannklein.com
T + 49 69 681 99 318
M + 49 172 45 28 663
Rubensstrasse 33
D-60595 Frankfurt